Pay Tribute To The Important People In Your Life
Show how much you care with a permanent online tribute page
Tributize In 90 Seconds -Watch The Video Now!
There are so many ways to use Tributize!
Do the important people in your life know how special they are? stop and think about it. Most of us go through life never knowing how much our friends care about us. And how often do we tell them how much they mean to us? 
That's the concept of Tributize - tell the special people in our life how much we care about them, and how much they mean to us - before it's too late...
Tributize is an online platform where you say thanks to important people in your life. Every tribute is a new, unique webpage which stays online as long as you want. You can share it with friends and family, or keep it for yourself.
You can use Tributize to say thanks. On any occasion when you might send a greeting card or flowers, why not use Tributize? We call these pages 'Friends and Family' tributes because you know the recipient personally.
Give a meaningful gift which really lasts!
How long do flowers last? What happens to a greeting card after it has been read? Isn't there a better way to say thanks?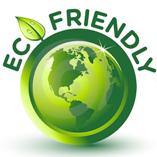 Compared to a paper card or flowers, a tribute page has so many advantages. It's much kinder to the environment. A paper card means cutting down trees and trucking the card across the country. Flowers are normally flown in, refrigerated, and often treated with chemicals. After a few days they are thrown away... we think that's really a pity.
With Tributize you give something that really lasts. The pages that you write remain online as long as you want. You can add an image gallery and even a video clip. You can edit your page at any time, add new photos or change the text.
You can also use Tributize to remember someone who has passed away. When we started Tributize, we wanted to create a website where people could share memories of loved ones, and capture stories which otherwise might be lost forever. We found the existing online memorial sites to be very depressing, and we wanted to make something joyful and positive. Tributize is about the joy of life, not the sadness of losing someone. With Tributize you can create a page to remember someone and add pictures, anecdotes, and even video clips. Then you can share the page with friends and family as a lasting memorial. We call these tribute pages 'Memories'.
And if that all sounds too serious, why not try making  a fan page on Tributize? A page for  anyone or anything that you love. Ronaldo or Rhianna, Justin Bieber or Baywatch. Whatever you love, you can make a page on Tributize to share with your friends and other fans. It's fun, why not try it today?
How do you want to use Tributize?
The Tributize concept is simple but it's also very powerful. You tell the important people in your life how much they mean to you by writing a lasting tribute.
The result is a web page that stays online. You can share the page with friends and edit it whenever you like.
It's a wonderful feeling to pay tribute to someone important - and it's also a wonderful feeling to receive a sincere tribute.
You can explore some of the themes by looking at the hashtags #Memories  #Friends  #Fans #Mothers or by visiting the pages Memories, Friends and Family,  Fans or Heroes.
Try it!
What our users say
Daria K.

My mother said that she had a lump in her throat when reading this Tribute as the picture came alive before her eyes.

Sunette K.

I think it's a nice idea. A lot of people have things to say but have no platform. The world can always use some more positivity and kind words." "Writing tributes made me think about the things that I am grateful for. It made me realise all the blessings I have. It was a great experience to honour the people in this way.

Jesse F.

Tributize is an awesome idea for a social site. An online, living monument to whatever you want. Reading through the pages is almost like walking through a memorial garden, except that garden has been built by friends, family, and strangers around the world

Meera N.

Tributize is the dash of positivity missing in today's social media. It encourages people to recognize the good in others, while building their online presence. What better way to connect with people, than a platform that highlights achievements and good living?

Elisha S.

Writing the tribute made me feel many emotions. It made me feel both happy and sad. I laughed and cried while recalling the wonderful memories that I had. I shared the tribute with my grandmother and she really loved it and cried tears of joy. She feels happy that I let it all out and tapped into how I really felt.

Teikou L.

At first it was difficult to put into words how I felt, but once I got rolling on the tribute, I got to relive some memories and it made me smile

Adelina K.

Writing this tribute for this person that I really love and care about made me emotional and nostalgic due to our physical distance. It made me realize how beautiful it is to not allow negative things that exist to define this world, but instead bring the best of someone, of yourself and all the positive and great things we are given.

Jo L.

My mum cried when I gave her the tribute. I got her alone and made her put aside everything else, then handed it to her and waited while she read it. I could see her smile starting as soon as she realised what it was, and by the end she was wiping her eyes.