Do the important people in your life know how special they are? stop and think about it. Most of us go through life never knowing how much our friends care about us. And how often do we tell them how much they mean to us? 
That's the concept of Tributize - tell the special people in our life how much we care about them, and how much they mean to us - before it's too late...
Tributize is an online platform where you say thanks to important people in your life. Every tribute is a new, unique webpage which stays online as long as you want. You can share it with friends and family, or keep it for yourself.
You can use Tributize to say thanks. On any occasion when you might send a greeting card or flowers, why not use Tributize? We call these pages 'Friends and Family' tributes because you know the recipient personally.
How long do flowers last? What happens to a greeting card after it has been read? Isn't there a better way to say thanks?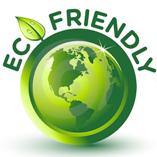 Compared to a paper card or flowers, a tribute page has so many advantages. It's much kinder to the environment. A paper card means cutting down trees and trucking the card across the country. Flowers are normally flown in, refrigerated, and often treated with chemicals. After a few days they are thrown away... we think that's really a pity.
With Tributize you give something that really lasts. The pages that you write remain online as long as you want. You can add an image gallery and even a video clip. You can edit your page at any time, add new photos or change the text.
You can also use Tributize to remember someone who has passed away. When we started Tributize, we wanted to create a website where people could share memories of loved ones, and capture stories which otherwise might be lost forever. We found the existing online memorial sites to be very depressing, and we wanted to make something joyful and positive. Tributize is about the joy of life, not the sadness of losing someone. With Tributize you can create a page to remember someone and add pictures, anecdotes, and even video clips. Then you can share the page with friends and family as a lasting memorial. We call these tribute pages 'Memories'.
And if that all sounds too serious, why not try making  a fan page on Tributize? A page for  anyone or anything that you love. Ronaldo or Rhianna, Justin Bieber or Baywatch. Whatever you love, you can make a page on Tributize to share with your friends and other fans. It's fun, why not try it today?