Brigitte Bardot still Defends the Cause of Animals
At 83, French Actress and Animal rights Activist, Brigitte Bardot still Defends Animals
French actress and animal rights activist, Brigitte Bardot, BB, comes back with force to her eternal fight for the defence of animals and the importance of the sustainability of her Foundation called Fondation Brigitte Bardot of which she is the President and oversees everything herself.
Brigitte Bardot, who will celebrate her 83rd birthday this year, refuses to hear about retirement. Speaking about the significance and the importance of her Foundation – Brigitte Bardot Foundation – she says she will continue her fierce battle against animal suffering, especially the ritual slaughter of animals in France which she describes as "a nameless horror". She says one must not be inactive in life and that she will continue to defend the rights of animals as long as she lives. "The foundation is my whole life, says BB, adding further that when she'll no longer be there, her Foundation will continue, for she has made necessary arrangements to see that it becomes a thousand years old.
BB has been fighting for the cause of animals for more than 40 years now, making the abolition of ritual slaughter of animals and the closure of slaughterhouses of horses her two priority fights. "If I were to leave this world before I had the happiness of realising these two dreams of mine, I would think I have missed my life.
Ever since she abandoned the seventh art, Brigitte Bardot is also involved body and soul in another fierce and urgent battle – the defence of African elephants threatened with extinction due to heavy poaching. She says that poachers have cutting-edge weapons and decimate whole herds, mothers and their little ones. BB is also combating the commonly-practiced bullfighting, reacting violently against the outrageous and barbarous spectacles of blood and death only to provide enjoyment to heartless spectators.
She also appealed to Nepal recently to bring to an end their barbarous animal sacrifice.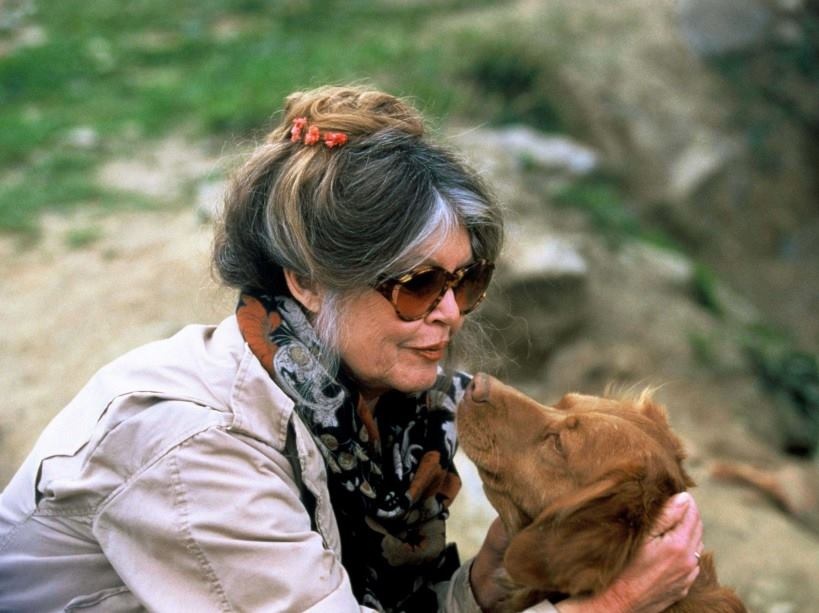 BB says that the fate of animals is the 100th wheel of the carriage. She thanks the almighty for having given her success, for she says, it is due to her success that she is able to do what she is doing so dedicatedly now.
"Had I not been Brigitte Bardot and not known throughout the world, I would have never been able to make a tenth of what I do for the beasts," says the lover and protector of beasts. But BB also has regret. She feels that in a country where every second household owns at least one pet, animal welfare is still not taken into account by policy. She wishes she could do something over the inexistence of policy awareness and over the fate of animals being the 100th wheel of the carriage. She condemns the fact that all bills pass to the assembly but nothing really succeeds. "They do not realize that their own image would change for the better if they did something for animals.
Whatever the results, Brigitte Bardot, the living myth, is determined to continue her battle for the welfare of animals of the world.
Tagged under
# Fans
"We can judge the heart of a person by his treatment to animals."