Guide to creating your page
Some tips…
First write your thoughts and ideas down on paper.
Write the text in Microsoft Word or similar so that you can edit it easily and run a spell check
Make it as personal as possible. Do you have some interesting anecdotes?
If it's a fan page, have you met them in person? Do you have any pictures of them that you took yourself? How long have you been a fan? How did it start?
Once you are happy with your page, follow the instructions below to post it on Tributize.
 How to create your page on Tributize 
Register on the platform 
Go to https://tributize.com/ 
Click on Login / Register in the top right hand corner and register using Facebook or Google+ or enter your details manually (email option).  If you register using Facebook or Google Tributize will never post anything to your account – it's just an easy way to login automatically. 
Get a credit for your page
 Go to the pricing page https://tributize.com/pricing and choose the 'Free' option (you can subscribe to the Free option more than once to create another page) 
Create and publish your page
 Once you are registered and logged in the Click on the 'Make Page' menu item or the 'Make A Page' link on the top right 
 Title
 First add a title for your page. The title is very important because it will be used for the url of the page and cannot be changed later! So for example if the title is 'David Bowie' then the url will be https://tributize.com/tributes/david-bowie when the page is published.
 The title should include the name of the person so 'A tribute to David Bowie' or David Bowie' are good titles. 'A musician' is not really a good title – it's much too generic.
Main Content / Text
Now add the main text on the 'content' tab. This piece is not so critical – you can always edit it later.
Main Photo
Add a 'main photo' for the page by clicking on the main photo' tab – make sure that this photo is the one that you want to use, and is correctly rotated because it is difficult to change it later!
Now Save the page using the 'Save Your Page' button at the bottom.
Photo Gallery
You can now add additional photos in a gallery using the 'photo gallery' tab
Video clip
If you have a video clip or want to link to a clip on YouTube etc. use the 'video' tab.
Click on 'Save Your Page' at the bottom of the page and it is live!
Editing your page
To edit your page, find it by searching for a keyword, or go to your profile by clicking on the picture in the top right corner, and choose 'my profile', then you can see a tab with 'my pages'.
Once you load the page you will see an 'edit' link underneath the title.
Any questions please ask – we are here to help!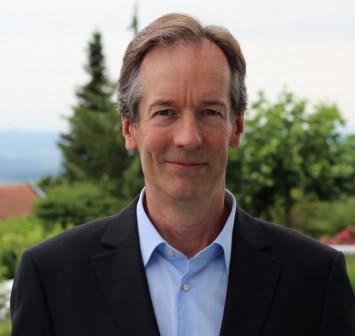 My Promise To You
My name is James Smith and I am responsible for Tributize.com. 
I know how important your personal pages are to you and the emotional attachment that we all have to our treasured memories. 
I want to provide you with a reliable, affordable platform where you can keep your memories and share with friends and family.
I am committed to the highest possible standards of customer service, and to your complete satisfaction.
If you have suggestions to improve our platform, if you need help using the site or just inspiration for creating your personal pages, please feel free to reach out to me via the contact form.
I look forward to hearing from you, and as the old saying goes
"If you're not happy tell us. If you're happy tell others!"
Many thanks and happy tributizing 
James
Testimonials
Teikou L.

At first it was difficult to put into words how I felt, but once I got rolling on the tribute, I got to relive some memories and it made me smile

Daria K.

My mother said that she had a lump in her throat when reading this Tribute as the picture came alive before her eyes.

Sunette K.

I think it's a nice idea. A lot of people have things to say but have no platform. The world can always use some more positivity and kind words." "Writing tributes made me think about the things that I am grateful for. It made me realise all the blessings I have. It was a great experience to honour the people in this way.

Jesse F.

Tributize is an awesome idea for a social site. An online, living monument to whatever you want. Reading through the pages is almost like walking through a memorial garden, except that garden has been built by friends, family, and strangers around the world

Adelina K.

Writing this tribute for this person that I really love and care about made me emotional and nostalgic due to our physical distance. It made me realize how beautiful it is to not allow negative things that exist to define this world, but instead bring the best of someone, of yourself and all the positive and great things we are given.

Elisha S.

Writing the tribute made me feel many emotions. It made me feel both happy and sad. I laughed and cried while recalling the wonderful memories that I had. I shared the tribute with my grandmother and she really loved it and cried tears of joy. She feels happy that I let it all out and tapped into how I really felt.

Meera N.

Tributize is the dash of positivity missing in today's social media. It encourages people to recognize the good in others, while building their online presence. What better way to connect with people, than a platform that highlights achievements and good living?

Jo L.

My mum cried when I gave her the tribute. I got her alone and made her put aside everything else, then handed it to her and waited while she read it. I could see her smile starting as soon as she realised what it was, and by the end she was wiping her eyes.